October Luncheon – Joe Thompson with Knoxville Medal of Honor Committee
October 8, 2014 @ 11:30 am

-

1:00 pm

$25 – $40
Bringing the Medal of Honor Convention to Knoxville
with Knoxville Medal of Honor Committee's Co-chairman, Joe Thompson
Come hear Joe Thompson, co-chairman of the Knoxville Medal of Honor Executive Committee, tell the story of bringing the Medal of Honor Convention to Knoxville, the Medal recipients' reaction to Knoxville, and how the Knoxville community responded by believing in the dream and helping bring it to life.

"Our goal was to make this the best Medal of Honor Convention ever and to put Knoxville on the map as an ideal location for military-related conventions and reunions in the process."
The Medal of Honor is our nation's highest and rarest award. The nation's greatest heroes who wear the Medal represent the best of America. Their stories are essentially all the same—an extraordinary event that motivated an ordinary person to do something extraordinary.
The Medal of Honor Convention that took place in Knoxville is the story of an extraordinary event that motivated ordinary people to do something extraordinary. When Joe Thompson and Chris Coyne started the process, in April of 2011, they had a dream—that Knoxville would play a pivotal role in perpetuating the legacy of the Medal of Honor and its amazing recipients. That dream became a reality.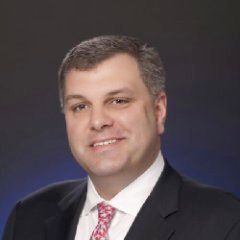 A graduate of the University of Tennessee at Knoxville with a degree in finance, Joe began his professional career as an investment advisor with Morgan Keegan in Memphis, earning membership to the Pacesetters, Treasurers, Presidents and Chairman's Clubs.In 2003, Joe transferred to Knoxville to help manage the market for Morgan Keegan. Named managing director in 2004,  co-manager of the East Tennessee markets in 2007, and sole manager of Knoxville and northeast Tennessee markets in 2011, Joe continues to manage those markets at Raymond James, since the acquisition of Morgan Keegan by Raymond James in 2012.Joe continues to serve his alma mater and the community, and serves on the University of Tennessee Department of Finance Advisory Council. In 2012, Joe organized and led Knoxville's successful effort to bring the 2014 Medal of Honor Convention to Knoxville.